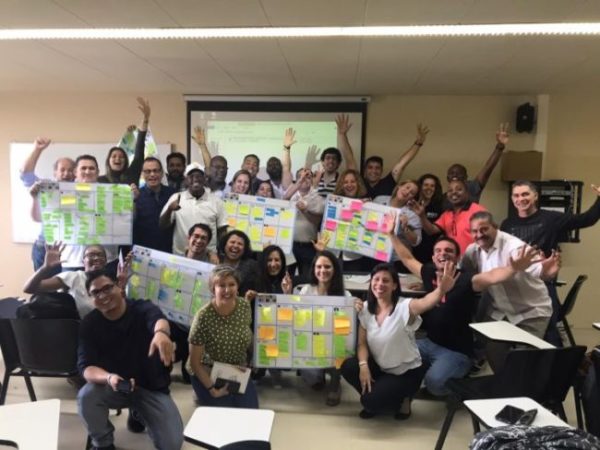 Becoming a MEMOSIAN during a Pandemic: some thoughts from MEMOS XXIII
From Henry Reimberg – Chile
Hello to all the MEMOS family.
Before starting to share my experience in this period, I hope that you are all very well and I want to thank my MEMOS XXIII in English 2019-2020 teachers, who have been concerned about us at all times and have helped us to manage this situation in the best possible way, though ,  more than others, finally this pandemic has hit us all.
Undoubtedly, this situation has not been normal for anyone and has revealed some behaviours which are characteristic of confinement.  I have also had, such as bad mood, anxiety, sleeping problems, among others, it has also allowed us to put in practice some things that we do not know what they can generate and personally, they have helped me develop new activities in the CHILEAN TABLE TENNIS FEDERATION (Fechiteme).
This is why, in the midst of the Coronavirus pandemic, which currently maintains Chile in a long quarantine, we have generated a response to the impossibility of developing face-to-face actions and therefore we have expanded the use of information technologies, especially on Internet and  platforms, to attend seminars, meetings and video conferences on Zoom's platform. These  kinds of tools have allowed the National Federation to remain active, in permanent contact with the athletes, coaches and the team which integrates, in general Fechiteme has been concerned with opening communication, training and liaison spaces in this complex context .
As a team we created, some time ago, specifically after our first module in Barcelona(October 2019 ),an education area and a program under the title "EDUCAR SIN BARRERAS". This idea arose, "because we think that all of us who make up the sports family have access to knowledge about table tennis, in terms of regulations, technical aspects, marketing, motivational talks, etc. For this reason, we prepared some modules with the Head Coach of Chile, with great pride we can say that we have held 23 seminars at the national level and 8 seminars at the international level, with an average of approximately 180 participants per session, which helps us maintain Chile and Latin America informed and updated. "
I hope these words can be useful  for the challenges that we are facing today/nowadays. Hopefully soon we can meet each other and be able to share our experiences that we had to live. I send you a huge hug and I'm already available for what you need
Dominican Triathlon in Times of COVID-19 by Maria Mensen – Dominican Republic
Dear MEMOS Family 2019-2020-2021,
Thank you for giving us the chance to share with you our experiences during this interesting and uncertain period of time.  It is by all means un unprecedented situation that we are all facing by now around the world.  Dominican Republic is no exception and in the midst of the pandemic scenario, many of us in the Olympic movement in the country continue to work hard to maintain hope and enthusiasm for the athletes and all those involved in the wonderful tradition of sports.
While the first weeks of March 2020 were received with confusion by most and as a sort of "novelty," and something that no one really knew what to make of, because it was changing our established routines.  It is evident by now, that COVID-19 has come to change the world in all aspects.  We are building the "New-Normal" and while doing it, we are getting to see personality traits and that survival instinct hidden or dormant in many of us.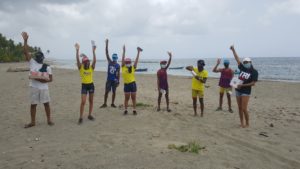 In the Dominican Triathlon Federation (FEDOTRI) for example, our leadership and technical committee moved quickly to adapt the health ministry orders and establish online training and online competition alternatives for athletes, technical officials, coaches and other support staff to continue practicing triathlon.
On March 16, the suspension of all athletic events was published and by April 1st we were all participating in webinars organized by the ITU (International Triathlon Union).  We also started promoting the new way of training at home with an online video campaign by all federated athletes showing their new athletic routines at home. This was especially important to invite people to stay at home, as many people in the country were disobeying orders from the government.
By mid April, we already had organized our new calendar with dozens of webinars led by experts in the subjects and online training sessions for all triathletes in the country.  Subjects like sports nutrition, emotional intelligence and self-confidence anxiety before competition, the importance of warming up, and many others were lined up for anyone interested to attend.
Coaches around the country were also organized to lead daily online sessions for all athletes.  It was a wonderful way to keep them active and practice organized sessions that were previously supervised by the national coach.  In this sense, all coaches participating were evaluated and guided to better their practices.  The athletes benefited from practices that were a lot more diverse.  Yoga was included, workouts with the use of rollers for cycling, transition practices, rubber band workouts, and the use of applications to get fit became almost the norm.  Even I have included a couple of apps in my routines and I feel more defined and fit.
On May 3rd, FEDOTRI became the first National Federation that organized and offered a national online competition, with the participation of hundreds of athletes and modest prices that were later delivered to their associations or provinces by the President of the Federation himself.
Though the struggle of dealing with new limitations due to COVID-19 is even more evident now for sports as demanding as triathlon, where logistics for training and equipment are complicated, we continue to do our best and find out ways to mitigate such limitations.
An example is the use of rollers.  Cycling rollers are not only expensive, but they are also scarce in Dominican Republic.  During the months of April and May, there were no rollers left in the cycling stores in the country.  Amazone had stopped delivering items that were not of basic necessity to the island.  So even ordering equipment online became an issue.  Not to mention the cost.  For the community where I work, money and economics is a real issue.  So purchasing rollers was out of the picture.  We were feeling pretty limited as to our cycling options, until I started watching videos of how to build a cycling roller.  Within days our first roller was built by two incredible teenage boys using scrap wood and old motorcycle tires.  We found a way: Video from the Santo Domingo Triathlon Federation 
For the moment, keeping the enthusiasm going is every week more difficult.  Especially in a country where the political movement forced masses of people to go out and campaign during the March local election and again in recent weeks (July 5th) for the presidential election.  The consequences are now felt, and the number of confirmed COVID-19 cases are on the rise again.
More measures are to be announced to try and contain the illness, and in the meantime, we continue to keep our athletes healthy and motivated as best as possible.  There is for sure an air of uncertainty but if we continue to stay as united as we have, we are positive this too shall come to pass.
In terms of our MEMOS Project, many things are on hold.  Waiting for direction of our government and the change of our political leadership will bring unexpected changes to all Dominican Sports, everything has been delayed but eventually the lessons learned will help us strive for a better organization and our MEMOS project will reflect exactly that.
Thank you again and best of health for everyone.