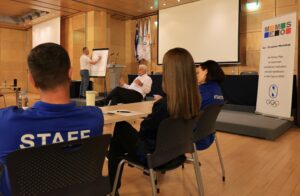 An Action Plan to Maximize Workforce Motivation and Job Satisfaction in the Cyprus NOC (CNOC)
by MEMOS XXV Georgios Korellis
With the rapidly changing environment of the Olympic Movement and the ratification of Olympic Agenda 2020+5 recommendations on adopting good working conditions, the IOC demonstrated the importance of having its member organizations create a healthier and more motivating workplace environment.
Through this MEMOS project, the CNOC understood the existing facilitators and barriers within its workplace environment and identified their impact on workforce motivation and job satisfaction. The information gained through this project was used to propose an evidence-based action plan for the CNOC to create a healthy and stable working environment to maximize workforce motivation and job satisfaction.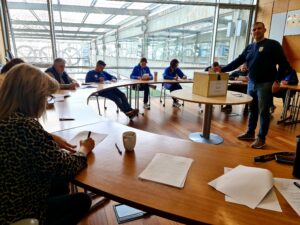 All members of the CNOC staff participated in surveys and focus group discussions while CNOC stakeholders were asked to provide feedback on their experience regarding the service quality they received by CNOC staff.
A final co-creation workshop (all staff members of the CNOC provided their input and ideas) in the presence of representatives of the CNOC Executive Council was conducted and produced the proposed action plan. The proposed action plan was pre-approved and will be presented in September 2023 to the Executive Board Session for official approval.
The proposed actions per area of focus were presented in 3 priority levels:
Quick Wins (implementation period within 3 months)
Priority A (implementation period within 12 months)
Priority B (implementation period within 18 months)
The areas of focus were:
Area 1: Operating Model & Ways of Working
Area 2: Communication & Collaboration
Area 3: Learning & Development
Area 4: Organizational Clarity
Area 5: Performance Management
Area 6: Rewards & Recognitions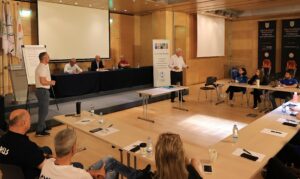 Transferability of this project to other NOCs:
The driving methodology and rationale behind the creation of this action plan may be useful for other small NOCs which share similar challenges and characteristics and are looking for ways to efficiently motivate and satisfy their workforce. The careful selection of actions and initiatives with limited costs add to the implementation feasibility of this project and its transferability to other NOCs with budgetary restraints. As it was revealed from the field experts and the employees, maintaining open and efficient channels of communication between all stakeholders is a key element for an organization to have a healthy internal environment which fosters workforce motivation and job satisfaction. Finally, a combination of a transparent feedback mechanism associated with a non-monetary rewards system may be very impactful to the morale and the sense of job satisfaction of the employees, while providing clarity and structure as to what is expected from them also creates a more motivating and satisfying workplace environment.
To learn more about the Cyprus Olympic Committee, follow them here.
To learn more about MEMOS XXV, check them out here and here.
The photos are property of the Cyprus NOC