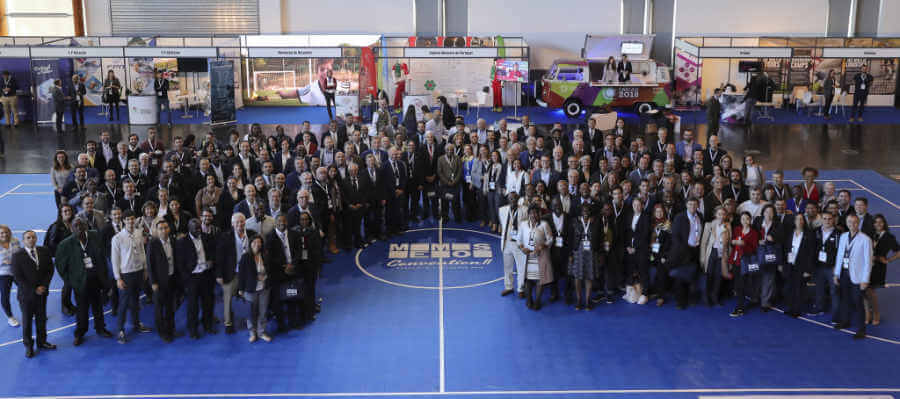 MEMOS Convention II has been a great success!
MEMOS Convention II has been a great success, and we want to thank you, Memosians, for being part of it. About 170 Memosians from 90 countries joined together to share experiences, support each other and promote the values of Olympism. This success is the outcome of a great cooperation of many actors and especially the high-level delivery of the NOC Portugal. For more information, check out our Convention website: www.convention2018.memos.degree!
DAY 1
During the morning at opening ceremony NOC Portugal President, Cascais Municipality and Portuguese Secretary of State for Youth and Sports set the tone of the welcoming messages followed by representatives for MEMOS in English, French and Spanish.
The first keynote speaker, Dr. Michael Vesper, talked about "Excelling in Governance", the major issues sports faces actually and why governance matters. After, a discussion panel brought up some pertinent questions about these themes and enriched the discussion.
Afterwards, Barry Maister IOC Member, speaked about "United by Olympism". It was the perfect kick-off for the after-lunch breakout sessions where MEMOSIANS from all nationalities and backgrounds joined the discussions on the four thematics of this Convention.
The perfect ending for this first day of work were the sports activities where the participants could try padel or a relaxing and wellness experience and after that an animated Gala Dinner.
DAY 2
Last day of work has been the opportunity to discuss the future of olympic sports and how to create new solutions.
Marisol Casado, ITU President was the first keynote speaker and reflected on how sports organizations can improve their position and remain relevant.
Then Jochen Färber, Chief of Olympic Channel's office in Lausanne talked about how to reach and maintain more visiblility and how Olympic Channel was created to promote sport.
After lunch more Memosians presented their projects, contributing to the share of knowledge and good practices, hoping for next edition to come.
It was a pleasure to have you in Cascais!