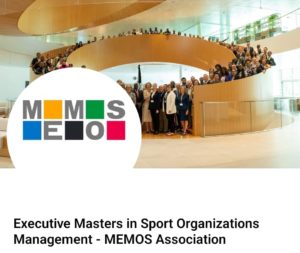 TOP FAQ: MEMOS Applications for 2023
Our most frequently asked question! MEMOS in French and MEMOS in English will open for new applications on April 15th, 2023. The application portal will close on June 1st, 2023.
To start preparing your application:
Pro tip: Speak to your Sports Organization about applying to MEMOS and how your project can benefit your organization now. This gives everyone some time to consider a project that can really benefit you and your organization.
What will happen next:
We'll update the leaflets on the website with specific information for the 2023-24 classes including: module scheduling, module location, and professor updates. We will keep you updated on updates via Newsletter and social media posts (LinkedIn, Facebook, Instagram).
Want to stay updated and in-the-know? Sign up to receive our Newsletter updates here: https://memos.degree/subscribe-to-the-memos-newsletter/
Applications will open on the 15th of April 2023 and close on the 1st of June 2023.  We will keep you updated for this as well, your National Olympic Committee can also expect an email from Olympic Solidarity.
If you have any questions or concerns, please send us an email: contact@memos.degree