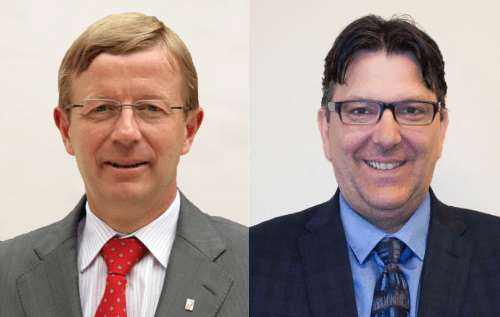 New English MEMOS Director for 2020
Benoit Seguin will succeed to Thierry Zintz as MEMOS in English Director in September 2020. The succession has been voted during the last steering committee in Ottawa.
Thierry has been guiding MEMOS to an international recognition in the olympic world since 2010, leading the organisation of 10 MEMOS editions, and contributing to the education of more than 300 high level sport managers.
Benoit Seguin who has embraced the MEMOS family 9 years ago will take over the challenge to drive the English MEMOS further. Benoit is Director of School of Human Kinetics, Faculty of Health Sciences, at the University of Ottawa and has been involved with the Olympic movement for over 30 years as an athlete (national team diver), academic (PhD research on Olympic marketing in sponsorship and ambush marketing), invited professor at the international Olympic Academy, but also as a sport manager (Board of Directors, 2014 FINA World Masters Championships, Board Member, Canadian Olympic Committee, President of Diving Canada, Deputy chief of mission for Canada at the 2003 Panamerican Games, Director of Marketing for Diving and Synchro Canada).
We wish him the very best to take over that challenge !