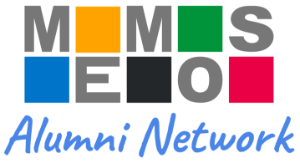 The Network
Once graduates, our students become Memosians and can involve in the activities of the MEMOS Alumni Network. The MEMOS Alumni Network is informal, free, and self-supported, regrouping all the graduates from the 3 editions. It represents a network of more than 800 graduates, in more than 180 countries worldwide, in all areas of the sport movement. The network is led by a group of volunteers who wishes to give back to their community and organise activities, the Ambassadors.
News
The Memosian community remains active after their studies and frequently organises activities.
Do you want to stay updated about the activities of MEMOS Alumni Network ?
MEMOS Convention is a major gathering open to MEMOS graduates of all programs and editions that aims to share knowledge between participants and strengthen their relationship. Every participant will be invited to share his or her experiences through many activities.
Gatherings
The Memosians frequently organises gatherings during major sport events. Stay connected for new gatherings, as they are announced in our newsletter!
Are you going to a sport event and willing to organise a Memosian gathering? Just let us know, an we will communicate it to the community!
The network aims to enhance the links between Alumni, and access to educational resources, providing to its members lifelong learning and networking opportunities. The community connects on social medias, organises gatherings during major sport events, and is developping a lot of projects. Thanks to its online platforms, Memosians also have the opportunity to keep in touch for professional and social meetings.
Ambassadors are graduates from MEMOS who are involving actively in the MEMOS graduates network. Their goal is to create opportunities for Memosians to support each other and meet on some occasions. Every Ambassadors bring its own contribution to the network, and contribute to enhance the links between Memosians. Therefore, Ambassadors are your reference Memosians if you want to link with the MEMOS network.
LinkedIn Memosians Directory
873 Memosians are struggling every day to advance the sport movement all over the world. There is always one that can help you. Find them on LinkedIn, with the help of the alumni tool!
Not familiar with the interface? Don't worry, just take 2 minutes to review our short guide and you'll be ready to go.
What's on your mind?
Hey! We are always happy to get updated about you and so is the Memosians community. Let us know what you think about: