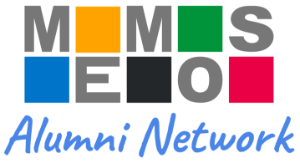 The MEMOS 

Ambassador Program

, 

J

oin 

U

s!
Ambassadors are graduates from MEMOS who are involved actively in the MEMOS graduates network. Their goal is to create opportunities for Memosians to support each other, either virtually or in person meetings. Each Ambassador brings their own contribution to the network, and contribute to enhance the links between Memosians. 
Not sure what you can do? We have some great examples for you to consider or join – Puerto Rico or High Performance Sport.  
Inspired? If you have an idea, see a need, want to help to make the MEMOS Network better – get in touch with us!