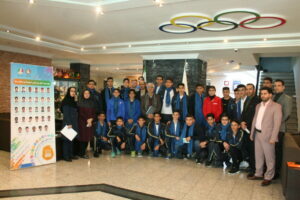 The Importance of a National Study of Athletes' Career Transition, obstacles and facilitators in the successful career transition of athletes.
Nahid Karimi
MEMOSIAN 19
IRAN Olympic Academy Research & Education Deputy
Considering the challenges facing elite athletes and high-performance sport, particularly in terms of compatibility of a sport career with social life over the past decade, the termination of athletes' sport career (especially the transition period from sport to social life) has turned into not only a crucial sport sociology topic but, as the various needs related to competitive sport has been increased over the years, the scientific interests to career changes among athletes are also mounting.
Studying the results of this research clarifies that the difference in social, cultural, political, and sport conditions of each country determine the kinds of strategies and measures necessary to be adopted for different national athletes.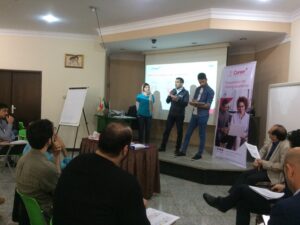 In 2010, Natalia Stambolva, in a study with an inter-cultural approach, concluded that there is no sig
nificant difference in terms of athletes' difficulties in creating adaptability between lifestyle and social approach throughout the world. It remains unclear whether this issue is voluntary or involuntary, and if the existing sport system of the country helps this transition trend. The shortage of empirical research to support such claims inside and outside sports careers is noticeable.
Mack Night et al., while confirming this issue based on their 2009 research, believe that sport retirement is drastically different from career retirement. For instance, at the end of their sport life, athletes' non-sports concerns such as marriage and having children begin to emerge; and as they devote most of their time to sport in lower ages, they fail to deal with these issues under such conditions. These situations may lead to further stressful emotions already existing during sports retirement. (11)
The Stambolova model 3 (2003), which also appeared in his 2010 research, is one of the most popular results in this field. In this model, athlete transition involves a set of particular demands or challenges such as higher physical fitness level which should be done successfully. It has been suggested that internal and external resources of an athlete's performance environment could be used to tackle such challenges. Internal factors include knowledge, skills, character traits (like conscience) and motivation and external factors, such as social and financial support, could facilitate facing such challenges.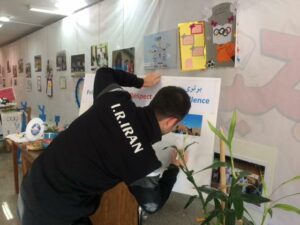 In another study in 2002, Erick et al state that the effect of sport and non-sport factors play a role when studying the quality of termination in sports activities. Voluntary and gradual termination of sports career, mental evaluation of sports achievements, planning for life after sports career, and sport status are effective sport factors, and age, academic background and non-sport negative or positive transition are amongst non-sport factors identified as sport career problems from various aspects. This research has revealed that the quality of sport career termination depends on voluntary termination, mental evaluation of sports achievements, sports status, theathlete's academic background and negative non-sport transition. Overall, the study concluded that understanding the termination of a sport career which involves sport and non-sport aspects reveals a more complicated landscape than that of a retirement period and compatibility with life following a sport career. (13)
Another research carried out by Filizoz and Fisne in 2011 states that dual career arrangements in most member countries are relatively in their infancy. In countries where such arrangements have been developed for a while, there is sometimes a lack of a strong agreement between the sport system and education sector or job market. They may also be deprived of a legal framework or a very sustainable policy. A guide may greatly contribute to developing and improving the required conditions for dual sustainable career programs capable of providing appropriate programs for talented elite athletes all over Europe. Likewise, such a guide could be helpful for athletes in student-athlete or employee-athlete positions.
The said guidelines include four chapters: introduction- policy-making fields (the need for an approach of inter-departmental and inter-ministerial at national, education, employment, health and financial motivations for athlete)-dimensions of a dual career in Europe-publication, supervision and evaluation. (4)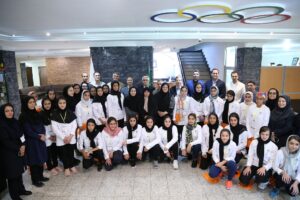 The international Olympic Committee is also pursuing this subject by revising and supervising the performance of its various sections. In February 2008, the International Olympic committee called on all members of the Olympic Movement during the Olympic Congress entitled "Fundamental Principles of Good Governance in Sport Movement and Olympic" to adopt and execute these principles as their minimum standard. The said principles are composed of seven chapters the sixth of which includes seven recommendations specific to athletes, namely:
– The educational programs, that is, "sport and study" programs shall be promoted
-The career management programs of athletes shall be upgraded
-The training of professional athletes for new career opportunities after sport shall be persuaded (7)
Another important and valuable measure taken by this sport body as the owner of the Olympic Movement was the codification of the Agenda 2020 Olympic in 2014, which included 40 recommendations to which 15 recommendations were subsequently added after studying its accomplishments and sent to the relevant individuals and stakeholders under the title of "2020+5"
When studying this Agenda, it is clear that athletes are placed at the core of each recommendation.
As an important point, this Agenda calls on all Olympic bodies including national Olympic committees (6) and international sports federations (7) as the main members of the Olympic Movement to set up and implement supportive, awareness and educational programs, especially for athletes with an emphasis on empowering their athletes, who are practicing high-performance sport, improving their life skills and maximizing their learning and career opportunities.
In view of my long-standing working experience in my country's NOC, through further studies and even taking official and organizational periodical measures for our athletes, I realized that there is no fixed solution or agenda to tackle such a challenge amongst our athletes. In 2019, I pursued the matter through communications and contacts with the former directors of OSOs in the world to get some information about the condition of their athletes under similar situations. The results were completely different and at times confusing, and the noticeable point lay in the variety of approaches in different geographical regions.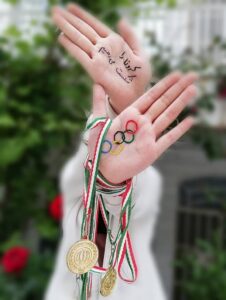 For instance, the European Union has a guideline on athletes' dual careers with proposed policy measures to support dual careers in high-performance sport, which is the sport reference for all European countries. This guideline was approved during the EU working group "Education in Sport" in Poznan-Poland on 28 September 2012.
What follows is a part of the introduction to these guidelines:
Following another contact with the Belgium project manager, Pascal Doforni regarding this research, based on the received explanations, I learnt that sport in Belgium is a regional-oriented subject (French-speaking region, Dutch-speaking region, and German-speaking region) and regional sports agencies have developed programs to support athletes during their education. In these programs, greater emphasis has been placed on dual career aspects while combining elite sport and preparedness for the job market.
The Belgium NOC developed its athletes' career program in 2013 with the EDICO Group, one of the initiatives of the IOC Athletes' Commission. This NOC collaborates with regional sports agencies to guide athletes toward the job market in their dual career plan.
The agencies in question try to cover all athletes and women at elite sports level. The Belgium athlete career programs assist Olympic and Paralympic athletes.
Athletes Career Program (ACP) proposes programs such as job coaching, educational workshops on resume writing, self-introducing skills, using social media, etc., and makes every effort to enable learners (athletes) to find their ideal jobs. Last year, they organized a rapid friend-finding event among athletes and potential employers.
Olympic and Paralympic athletes can also ask for subsidies from the Belgium ACP Fund to financially secure their continual education budget.
Information received from an education expert volunteer shows that there is no direct project for such an area in Estonia. Nevertheless, some efforts have been made in this regard; that is, the Estonian NOC is cooperating with the unemployment insurance fund which is involved in organizing educational and individual consultancy activities for athletes. Therefore, such activities are arranged by OSOs enjoying unemployment insurance funds based on any given initiatives. Educational scholarships are also available for active and retired athletes. National team athletes can extend their education period and reduce their attendance time at universities as well.
My contacts with other NOCs and NOAs namely Oman, Qatar, Bahrain, Switzerland, and a few African countries indicate that most do not follow a special policy on this matter and deal with such issues case by case.
I decided to examine this topic with my country' athletes, and a brief report follows:
Research Questions
Main question:
What are the obstacles and facilitators of Iranian Olympic athletes' transition from sports career to social life?
Sub-questions:
-What are the scientific conditions for the Iranian Olympic athletes' transition from sports career to social life?
-What are the background conditions for the Iranian Olympic athletes' transition from sports career to social life?
-What are the intervening conditions for the Iranian Olympic athletes' transition from sports career to social life?
-What are the obstacles of the Iranian Olympic athletes' transition from sports career to social life?
-What are the facilitators of the Iranian Olympic athletes' transition from sports career to social life?
3-The lack of regular financial supports were identified as the main factors (20)
The study participants included 19 men and women who had between 5 and 25 years of experience in high-performance and Olympic sports ( see Table 1).
Table 1 – Interview Participants
No.

 

Position
Experience in sport
Gender
  1
Olympic athlete
17 years
Male
  2
Olympic athlete
20 years
Male
  3
Olympic athlete
20 years
Female
  4
Retired Olympic athlete
26 years
Male
  5
Retired Olympic athlete
20 years
Male
  6
Secretary General of Olympic Federation
19 years
Male
  7
Vice President of Olympic Federation
10 years
Female
  8
Olympic sport coach & director
10 years
Male
  9
Retired Olympic athlete & sports director
28 years
Male
  10
Retired athlete, President of Olympic Federation, university professor
20 years
Male
  11
OSOs senior director, university professor
30 years
Male
  12
OSOs senior director
40 years
Male
   13
OSOs senior director, club director
35 years
Male
  14
OSOs senior director
30 years
Male
  15
OSOs senior director, university professor
38 years
Male
  16
OSOs senior director
35 years
Female
  17
Sports director and psychologist
25 years
Male
  18
IOC athletes section director
Male
  19
IOC athletes section director and lecturer
Female
Research Findings
I made every effort to come up with a meaningful classification through repeated and precise studies of the interview texts, derived concepts, research findings, and with resort to my long-standing experience in NOC educational and supportive programs to analyze the data.
Some data analysis resulted in extracting categories composed of obstacles and facilitators which constituted the most emphasis on inter-sectional area as well as individuals close to athletes like coaches and family and also the athletes themselves in preparing and facilitating the transition from sport career to social life in 6 categories (see Table 2)
One main concept obtained from this study, which has also been referred to directly or indirectly in most findings, is "having no belief and common understanding on the subject of athletes' successful transition from sport career to social life". The findings of this study indicate that, despite considerable advancements made in high-performance and Olympic sport, there is regretfully no common literature and understanding in line with athletes' core status within the Olympic Movement and their personal life. Due to their busy schedules and attaching high importance to achieving results, directors of OSOs do not prioritize athletes' social life and their destiny after retiring from sport.
Table 2 – Results Categories and Sub-categories
Obstacles/

Facilitators

Categories
Sub-categories

 

 

 

 

 

Obstacle

 

 

Lack of a strategic approach to high-performance/Olympic sport in the country (during sports career and afterwards)
-Lack of a roadmap for an athlete's high-performance sport

-Lack of any duties and functions for individuals and bodies related to athlete

-Unidentified sections or bodies, partners and supporters for high-performance sport

-Not foreseeing necessary budget to deal with athlete's social life

-Not sharing athlete with decisions related to his sports career

 

 

 

 

Obstacle

Lack of coordination between national inter-organizational management in high-performance/Olympic sport
-Similarity of mission and vision in governmental OSOs and ………

-Ignoring athlete's social responsibility by each and every organization or responsible individual

-Lack of an organized connection between the ministry of education and country's high-performance sport

-Lack of clear regulations and guidelines with executive guarantee and separating duties (supportive, career and social)

 

 

 

 

 

 

Obstacle

Lack of compatibility between national and international managements of Olympic sports
-high-performance sport process from talent-identification to athletes' retirement in the country

-Lack of awareness of sports directors of high-performance sports international approach

-Lack of attention to guidelines of the relevant high-performance sport international bodies

-Incompetency of sports bodies and directors to properly apply IT in sport

-Instability of management in responsible sports bodies

 

 

 

 

 

 

 

 

Facilitator

Control and steer the various effective target-oriented factors in high-performance sport
-Raising awareness of national Olympic athletes towards their rights and responsibilities

-Persuading athletes to gain psychological and social skills during their sports career

-Proper use of a high-level support rendered by athletes' families in the country

-Paying attention to the coach effective role

-the society's wrong and unjustified expectations from athletes after their high-performance sport

-Obliging sports federations to guarantee providing athletes with any needful support enabling them to continue their sports career following any unexpected injuries or problems

 

 

 

 

 

 

Facilitator

The importance of regular and varied non-sports training specifically for athletes during their sports career
-Lack of attention of sports bodies to regular updated non-sports training

-Paying attention to time management for the Olympic athletes by the coach and federation

-Paying attention to and execution of important updated training offered by responsible international sports bodies

-Utilizing the potential of university professors to design educational courses for elite athletes

-Improving athletes' English language skills, especially for applying international educational literature

 

 

 

Facilitator

The importance of contribution and using support of international bodies namely IOC and IFs
-Enhancing international relations in sport bodies, particularly for athletes

-Regular and further use of educational support for athletes by international bodies such as the IOC

-NOC further efforts to transfer the latest IOC information and supportive measures to national Olympic sports federations
Conclusion
Based on the research findings, the most important obstacles are as follows:
1-Lack of a strategic approach to Olympic/high-performance sport in the county (during after sports career)
2-Lack of coordination in inter-organizational national management in Olympic/high-performance sport
3-Lack of compatibility between national management and that of international Olympic sport
The most important facilitators are as follows:
1-Control and steer the various effective target-oriented factors in high-performance sport
2- The importance of regular and varied non-sports training specifically for athletes during their sports career
3-The importance of contribution and using the support of international bodies namely IOC and IFs
References
Adecco Group, 2005, Athlete365 Career+ Outreach Workbook, International Olympic Committee, p.3, Athlete365 Career+ website: www.olympic.org/athlete365/career
Eklund, Robert C., DeFreese, J., D., 2015, Athlete Burnout: What WE Know, What We could Know, and How We Can Find Out More, International Journal of Applied Sports Sciences, Vol.27, No. 2, pp. 63-75
EU Expert Group "Education & Training in Sport" at its meeting in Poznaٌ on 28 September 2012, EU Guidelines on Dual Careers of Athletes, Recommended Policy Actions in Support of Dual Careers in High-Performance Sport
Filizoz, B., Fisne, M., 2011,Corporate Social Responsibility: A Study of Striking Corporate Social Responsibility Practices in Sport Management, Elsevier, v.24, p.p. 1405-1417
Gordon, S., & Lavallee, D. ,2012, Career transitions. In T. Morris & P. Terry (Eds.), The new sport and exercise psychology companion (pp. 567-582)
International Olympic Committee, 2018, Sport Administration Manual Book, pp. 12-13, olympic.org/olympic-agenda-2020
International Olympic Committee, 2018, Sport Administration Manual Book, pp. 202-205
Jones, Gruffudd, Sion, 2013, Are professional athletes ready for life after sport?, Cardiff School of Sport, Dissertation Assessment Performa: Empirical
Robert Grove and et al, 1998, Account-Making: A Model for understanding and Resolving Distressful Reactions to Retirement from Sport, The Sport Psychologist, , Human Kinetics Publisher, 12,52-67
Kadlcik, Jiri, Flemr, Libor, 2008, Athletic career termination model in the Czech republic, International review for the sociology of sport, 43/3, pp. 251-269
McKnight, K. M., Bernes, K. B., Gunn, T., Chorney, D., Orr, D. T., & Bardick, A. D. (2009). Life After Sport: Athletic Career Transition and Transferable Skills. Journal of Excellence, 13, 63-77.
Morris and et al, 2014, An Analysis of Organizational Structure and Transition Outcomes in the Youth-to-Senior Professional Soccer Transition,Liverpol John Moories University researchonloine, pp.216-234
Cecic´ Erpic and et all, 2002, The effect of athletic and non-athletic factors on the sports career termination process, Psychology of Sport and Exercise 5 (2004), pp. 45–59
Stambulova, Natalia, 2010, Counseling Athletes in Career Transitions: The Five-Step Career Planning Strategy, Journal of Sport Psychology in Action, 1, pp. 95-105
Strauss, A., & Corbin, J. (1998-2005). Basics of qualitative research: Techniques and procedures for developing grounded theory (2nd ed.). Thousand Oaks, CA: Sage.
Suptu, M., Faisal, 2012, Athletic Career Transition: A qualitative inquiry into ex-athletes' experiences of the sports system in Singapore, Master Thesis in Sport and Exercise Psychology, Department of Sport Sciences University of Jyvaskyla
Taylor, Jim, c.ogilvie, Bruce, 2008, A conceptual model of adaptation to retirement among athletes, pp. 1-20, published online, doi.org/10.1080/10413209408406462
All photos are used with permission from Alireza Bigdeloo, Olympic Academy public relations photographer.