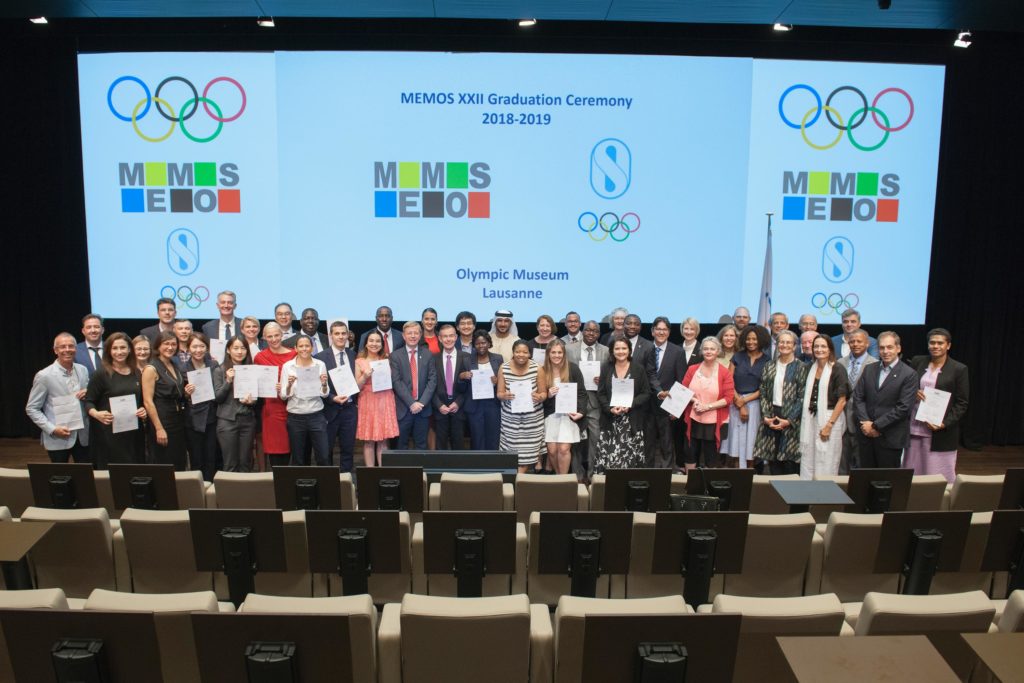 Congratulations MEMOS XXII
Lausanne, Switzerland. September 13th, 2019
The MEMOS XXII class graduated earning the distinction of the coolest MEMOS ever thanks to their January session in Ottawa, Canada with a -22 degrees. Per the MEMOS tradition, the graduates presented their projects throughout the day inspiring and educating members of the audience.
IOC Deputy General Director Pere Miró conducted the opening remarks and the MEMOS XXII awarding degrees, on Friday afternoon to an audience of MEMOS XXXIII students, friends, family members, tutors and professors.
USA participant Danielle Lopez earned the honorable Alberto Madella Award with her project, "Got Risk? Understanding the nature, scope and perception of risk for abuse in amateur sport." MEMOS XXII goes forward with high expectations for their projects, and a joyful passing of the torch to MEMOS XXIII.
Photo credit: International Olympic Committee