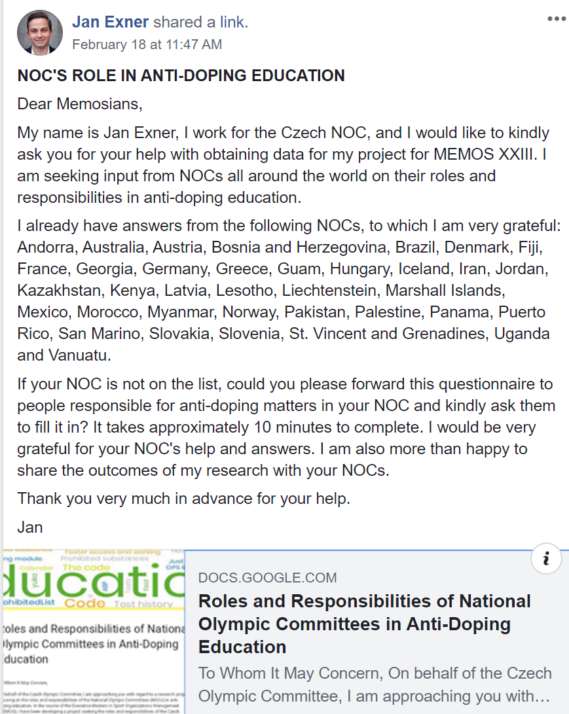 MEMOS Networks: A resource for you
With over 800 Sports professionals, our social media networks are here for you to use. During this global pandemic, as we experience unprecedented socio-economic and structural interruptions, many of us are asking the same questions.
How can we work together to strengthen sport and physical activity?
How can we work through this as an organization, communicating with our stakeholders, adjusting our events, and making plans for the future?
What new policies or procedures are we considering for our organizations moving forward?
How could we develop the best resilience for our organization?
Do you need participation in some of this research? Ask us like Mr. Jan Exner did last month.
MEMOS Groups for Alumni and Current Students: Facebook or LinkedIn!
If your NOC hasn't participated as of yet, please use this link to help Jan Exner.