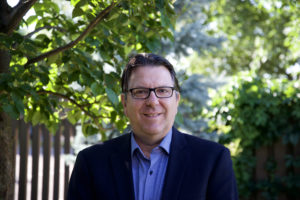 Applications Open for 2022: A message from Director Benoit Séguin
English MEMOS – Revised Programme
Following a review of the English MEMOS program, I am pleased to provide alumni and friends of MEMOS with an update regarding the MEMOS English Programme.  The main objectives of the review was to ensure a contemporary sport management curriculam, minimize the time participants are away from the office (whilst maximizing opportunities to learn and network), provide adequate training/time to focus on MEMOS projects, participant well being and, to align with the objectives set out in the IOC's ambitions Sustainability Strategy. While the basic structure and content of MEMOS are maintained (i.e. four in-person sessions cumulating with a MEMOS project to be presented by participants), the following changes will be implemented for MEMOS XXV:
Five modules of equal weight delivered over three Sessions using a mix of "online asynchronous content" (equivalent to 8 hours of learner engagement) and three days of "in-person" learning. Participants will complete the programme by presenting MEMOS projects during the last session (Session 4).
The total length of each of the three Session's (number of days) will be reduced by one to three days depending on the session.
The Communication and Social Media module has been removed and the content will be delivered within existing modules (ex. marketing, project/event management) and supported by online content.
Participants will complete "short online courses" on current topics (i.e. athlete safeguarding, social media, ethics). Details to be communicated prior to the start of MEMOS XXV.
MEMOS XXV applications are now open and you can find more information on the content of English MEMOS and the dates of each session by consulting the Leaflet at: https://memos.degree/candidature/
We thank you for your continued support of MEMOS and look forward to receiving applications for MEMOS XXV.
Best regards,
Director Benoit Séguin