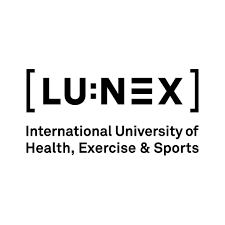 LUNEX University opportunity from MEMOS in French Director Mathieu Winand
LUNEX University is hosting a conference on Good Governance and Law in Sport on the 17th and 18th of November.
It is a great opportunity for MEMOSIANS to expand their knowledge on the topic of governance and law.
The conference is supported by the UNESCO Chair in Governance and Social Responsibility in Sport.
Prof. Mathieu Winand from LUNEX University, Director of MEMOS in French and MEMOS Professors, will deliver a keynote on digitalization in sport. Mr. André Hoffmann, the president of the Luxembourg Olympic and Sporting Committee, will also deliver a keynote during the conference.
The conference is a unique networking event to address key topics in sport including sport law, sport arbitration, athlete's care, dual career, impact of digital on sport, sustainability, and much more.
More info here: https://www.lunex-university.net/good-governance-and-law-in-sport-conference/
Subscribe here: https://www.eventbrite.com/e/good-governance-law-in-sport-conference-tickets-348738685797