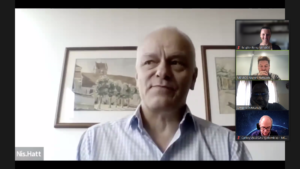 January Coffee Break with NIS HATT, SportAccord and GAISF Director
Co-organizer Fillipo Brazalla Took over as host for this Coffee Break with Nis Hatt, the director of SportAccord and GAISF.
One question many have is, "What is Sport Accord?" SportAccord brings together international sports federations and organisations involved in the business of sport over 6-days and is attended by leaders of the global sports community. It engages international sports federations, athletes, industry, rights holders, organising committees, cities, government, agencies, media, technology, legal teams, medical professionals, inventors, and subject matter experts – represented at the highest levels.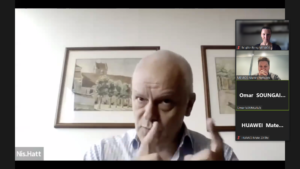 As Mr. Hatt explained, this event showcases their partners, and helps countries to attract and develop Sport by providing the space for them to directly network with the main stakeholders in Sport. It is one of the few places you can meet a "small sport" and big sport in the same place.
One of the key things Mr. Hatt keeps in mind as director is "the balance of delivering the benefits to the community and stakeholders AND making sure the host country is satisfied"
Through COVID, SportAccord has continued to provide the space for networking via virtual meetings and forums. As well all know and have experienced, there's nothing like in-person Networking – and SportsAccord is very much looking forward to in-person events in the future. For more information or to sign up for their newsletter, check out their website: https://www.sportaccord.sport/