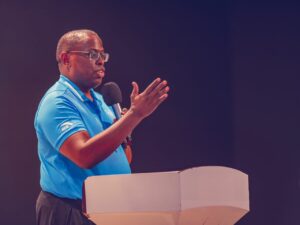 From Uganda: Olympic Values in School
UOC President, MEMOSIAN, and MEMOS Professor Donald Rukare sent us the following update from Uganda:
This month, the Uganda Olympic Committee (UOC) signed a Memorandum of Understanding (MoU) with their Kabojja International School in the capital Kampala to promote Olympic values. The agreement is to use the school's facilities for the next three years and will include training both teachers and students on Olympic Values and intergrate Olympic studies into the school's daily programs.
Due to previous efforts, Olympism 365 has already been held, featuring 300 students from 27 schools.
On Saturday following the signing the UOC held an Olympic Values contest that included debates, poem and essay writing, quizzes, public speaking, and dance.
UOC President Donald Rukare emphasised the importance of the partnership.
"It is through such partnerships that we are able to develop not only Olympism but sports too," he said, as reported by Ugandan newspaper the Daily Monitor. "Kabojja has a strong culture of sports. They have very good facilities and are building more. We want the students, who are children between eight to 18 years, to commit to excellence in both sports and education."
Read more: https://www.insidethegames.biz/articles/1135505/uganda-noc-olympic-values-school-mou
Follow UOC on social media: https://www.facebook.com/OfficialUOC/
All photos are property of the UOC