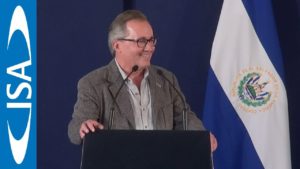 December Coffee Break with International Surf Association Executive Director Robert Fasulo
On December 16th, MEMOSIANS, Professors, Directors, and Tutors tuned in to chat with Executive Director Robert Fasulo about his career in Sport, Surfing in the Olympics, and the relationship between Sport and Tourism.
Some of our favorite highlights from this Coffee Break:
Fasulo on a successful Sports Career:
"I've had a diverse and nontraditional path to leadership – I think it starts with a fundamental understanding of leadership and management. I've always said that Sport and Sport Management is unique in that: You need to know a little bit about everything".
On the process of bringing Surfing to the Olympics:
"I had an understanding that Surfing could bring real and genuine value to the Olympic Movement"
From that understanding, the foundation of Surf to the Olympics was based on: A good, solid organization, leadership (people who are authentic and can be trusted), and having a solid sport that aligns with the Olympic Movement.
He reminded us of this quote from Henry Ford, "Whether you think you can, or you think you can't – you're right."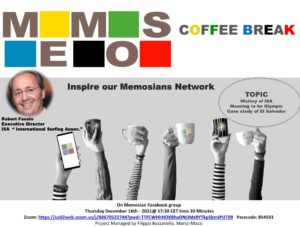 On Sport and Tourism:
We spoke about the recent success in El Salvador with the ISA World Games. El Salvador understood their value of having world-class waves, but also understood the challenges of their reputation – and how Surf could positively impact that. This event's success was helped by the country's leadership and their help making this event happen – despite major changes due to the pandemic such as no spectators. Fasulo admitted that he was a skeptic, and now? His opinion has completely changed. "They (El Salvador) truly believe that surfing has a role to play in the socio-economic development of the country."
For MEMOSIANS in Sport moving forward: Be Adaptable.
We look forward to Surfing at Paris 2024, and as recently announced and mentioned in the Coffee Break: LA 2028. Thank you for such an in-depth and interesting conversation Robert Fasulo!
MEMOSIANS, have an update you want to share with the community or an idea for a MEMOS Coffee Break topic? Email us! Contact@memos.degree