Winter Youth Olympic Games
January 2020 – Lausanne, Switzerland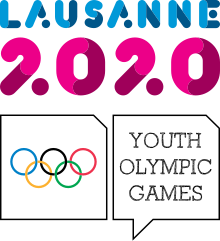 A small MEMOS Reunion will be held at 6pm a few days after the opening ceremony, probably around the first weekend of the YOG!
When ? from 9th to 22nd January 2020, during the 3rd Winter Youth Olympic Games
Where ? In  Lausanne, the reunion will take place at IDHEAP, a place many of you know, close to the YOG Olympic Village. As usual, drinks and finger food will be available.
A precise date will be set to suit as many participants as possible. Hope to see you there, let's join us on
Whatsapp
!