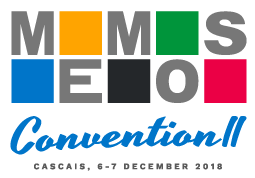 Only 10 days left to apply to be part of MEMOS Convention II, held in Cascais, near Lisbon, in Portugal, from 6 to 7 December 2018. Please remember that all of the participants have to submit a proposal for a thematic panel discussion or breakout session or a MEMOS Project breakout session.
From now on, Memosians will receive a newsletter with frequent news about MEMOS Convention. Memosians will be able to follow every information at the new dedicated website.
Forward this announcement to your peers!  They may not have seen the newsletter sent to their email.